Cash-free payments – Time to cash in on cash-free?
| OVB Holding AG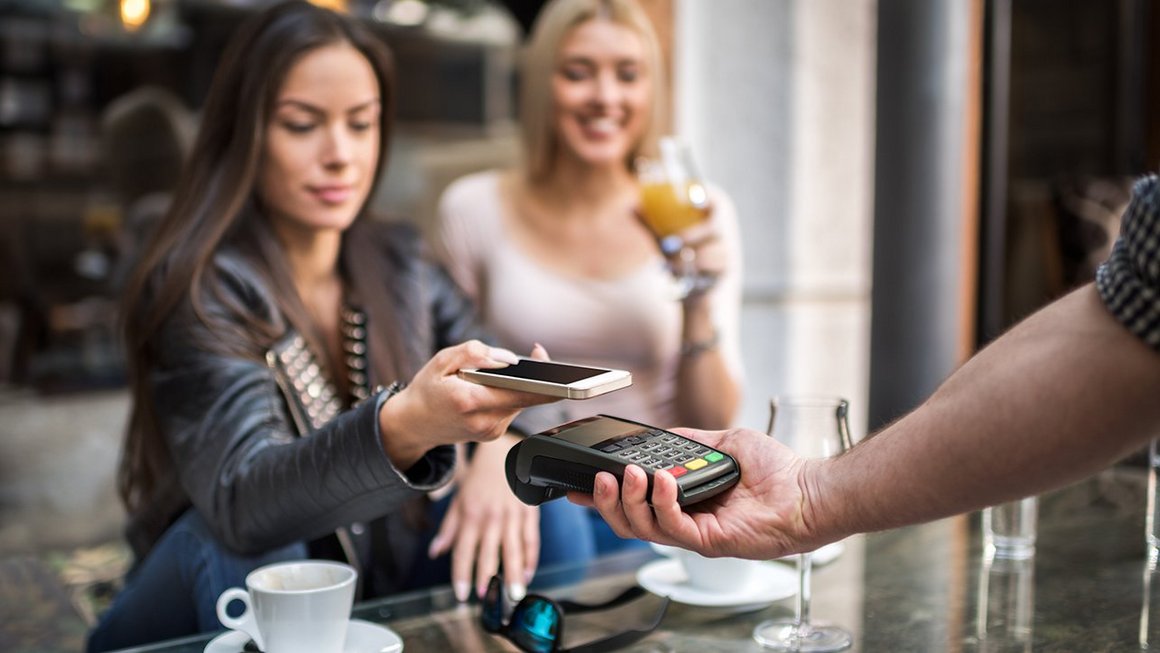 [Translate to english:] Scheine und Münzen könnten bald der Vergangenheit angehören.
From a technological perspective, cash has not been necessary for years. But Germans in particular love it. Hardly any other country pays as much with notes and coins: credit cards are only used for roughly 1 in 20 payments. Solely Spain and Italy use them less. But what benefits do cash-free payments hold and how will it develop in the future?
In terms of payment method, every European country has its own preferences: In contrast to Germany, Italy, and Spain, cash-free payments have already established themselves in Scandinavia. Credit cards and similar methods are already used for smaller sums. There are even restaurants that no longer accept cash.
The agony of choice
If you want to pay without cash today, there are many options:
Debit and credit card: every current account these days also comes with a debit card, often referred to as EC card in Germany. The EC card is the most popular cash-free payment method for Germans. But credit cards are becoming more and more popular.
Near Field Communication (NFC): NFC describes a broadcasting standard that transmits data wirelessly between devices which are in close proximity to each other. With this function one can pay small sums of up to 25 Euros contact-free. For higher values it is necessary to enter a PIN. Smartphones or NFC-enabled bank cards then only need to be held up to the corresponding terminal. More and more businesses, gas stations, or machines introduce this very fast and uncomplicated payment method.
Online payment systems: Systems like PayPal, Sofortüberweisung, and Giropay have already established themselves. When purchasing online, the customer is automatically forwarded to the page of the provider and has the opportunity to transfer money with just one click.
Payment via fingerprint: Sounds like science fiction but it could soon be reality. Supermarket chains like Rewe or Edeka are already working on such systems. Finger prints will then replace PINs or signatures when paying.
Future vision of a cash-free society
So there are plenty of options. But what are the specific benefits of cash-free payment methods? On one hand they are comfortable, fast, and secure. It makes sense: you don't have to run to the ATM all the time. Better payment traceability also makes illegal work and tax evasion more difficult. People getting paid under the table would also no longer be a problem in a cash-free society.
And the cons?
Consumers still have doubts about the complete transition to cash-free procedures. Especially privacy concerns and skepticism concerning the safety of the new systems play a role. Up to now there has also not been enough infrastructure to permit a complete transition. Cash has a long tradition, so that older people in particular have not been able to get used to the idea that there might no longer be notes or coins in the future. Many consumers also believe that cash gives them a better overview of their finances.
Traditional or open to new things?
Will our future become cash-free or will we keep notes and coins around? Germany will probably be in the latter camp. Cash will still be used in 50 years – even if a lot less than today. However, the trend in the direction of credit cards and similar methods can no longer be stopped. Especially younger generations are very open to the new payment systems.