Employee development: this is why training employees is worth it
| OVB Holding AG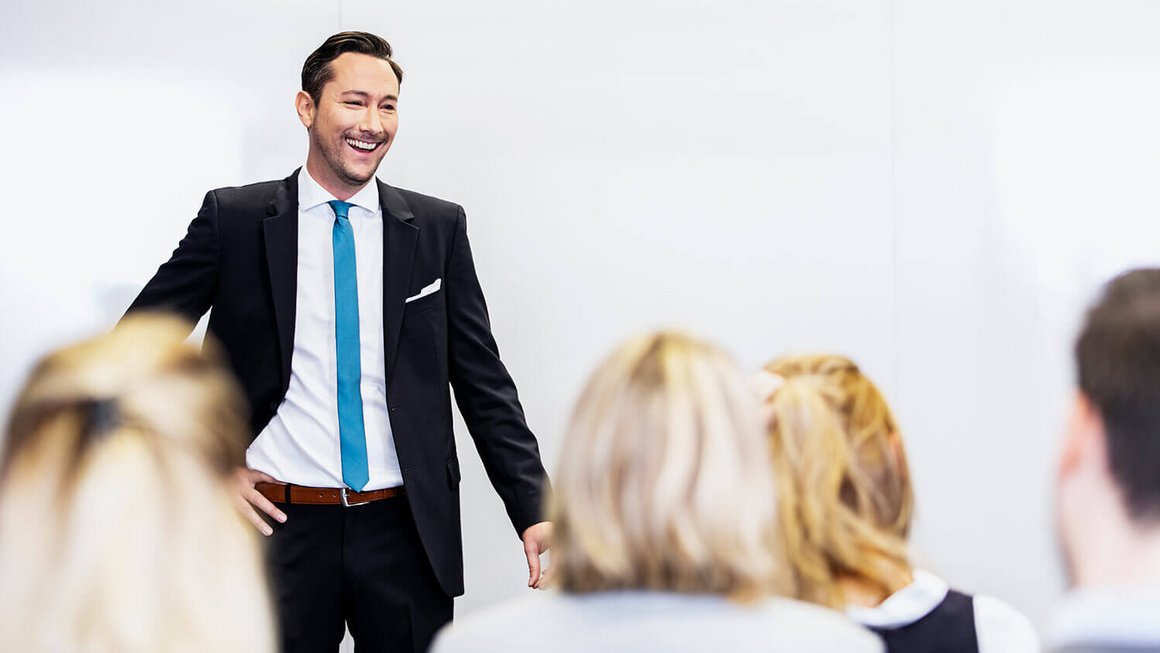 Many employers have come to realise that employees are a company's most important capital in the long term. In addition to fair working conditions, team building and employee support, education and training are among the key factors in developing their own employees and contributing to increased job satisfaction.
Well-trained and motivated employees are the essence of any company. A good training and development concept makes both employees and employers happy: employees who receive regular training constantly expand their knowledge and skills, are proven to be more satisfied with their job and their value as employees, and on top of that deliver better results.
Training for more know-how in the company
Training in the company can have very different forms. Internal training is carried out by the company itself, for example to impart detailed knowledge about operational processes.
External training brings new knowledge into the company - this can be specialist expertise, technical skills or soft skills. With the help of e-learning technologies, seminars are even made possible independent of time and place.
The whole company usually benefits from the know-how gained. Employees can pass on their newly acquired knowledge internally, bring new ideas into the company and work more productively. New competences create new potential and make a company strong for the future.
The impetus for further training can come from the employer as well as from the employee himself. In most cases, it makes sense for the company to firmly integrate the continuing education of employees as a long-term process, but at the same time to take up individual ideas and wishes of the employees and implement them where possible. This is because the same training does not make sense for every employee - instead of a standard plan, it should be examined individually who can and wants to develop in which areas.
Staff development is a must
Um in der sich ständig wandelnden Welt erfolgreich zu sein, ist es essenziell, sich immer wieder auf den neuesten Stand zu bringen. Technische Neuerungen, Digitalisierung, Internationalisierung & Co schaffen sowohl Herausforderungen als auch Chancen, die nur durch ständige Weiterentwicklung gemeistert werden können.
In order to be successful in a constantly changing world, it is essential to keep up to date. Technical innovations, digitalisation, internationalisation & Co create both challenges and opportunities that can only be mastered through constant development.
Studies show: If employees receive regular training, internal processes can be made much more efficient, procedures can be optimised and costs can be saved at the same time. Furthermore, satisfied employees who are valued and supported are demonstrably more productive and retain their loyalty to a company for longer.
A good training and development concept is also an important decision criterion for potential applicants: more and more junior staff are looking for good development opportunities and individual support when choosing an employer.
Investing time and money in appropriate training therefore pays off in the long run. Progress is a core competence that should be promoted and not neglected in favour of cost-cutting measures.
That is why the support and further development of our employees and financial advisors is not a one-off issue for us either, but an integral part of our corporate culture. And this benefits not only our employees, but also our clients, partners and investors.