Financial education: How financially literate is Europe?
| OVB Holding AG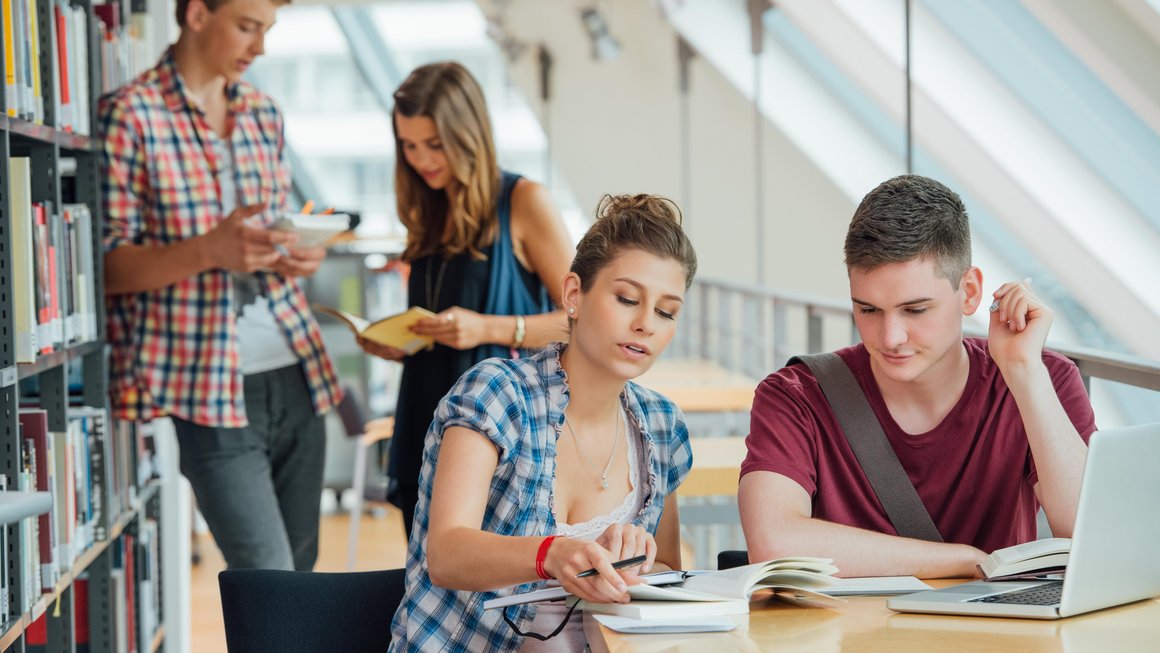 Financial education is far from important in Europe.
Financial education? No such thing! Almost half of all Europeans describe themselves as financially illiterate, according to the sobering results of a study by ING-DiBa. The situation is especially dire in the UK and Germany, but there is a great need to catch up in other countries, too, such as France, Italy and Austria. This problem hasn't changed so far, as surveys of young people by the German Institute for Retirement Provision show.
The lack of financial education in many parts of Europe has been a broadly disputed subject for many years. The majority of society feels schools are responsible for this. Financial skills should be taught in a dedicated subject or at least increasingly incorporated into maths, politics or social sciences. However, the topic is still not a fixed part of the curriculum. Most people would like to see more education in the areas of pensions, taxes and contracts. At the same time, the lack of interest of many young people in these topics is problematic - even though a lack of knowledge in the financial area can quickly lead to expensive wrong decisions.
Complex Financial Sector - You don't stand a chance without prior knowledge
Sooner or later, everyone has to take responsibility for their finances. However, that is much easier said than done. Irrespective of whether it is "only" a mobile phone contract, your first tenancy agreement or concluding insurance policies: young people must learn to deal with risks, to make provision for health and old age and how not to fall into the debt trap. The market for financial products and services has a great deal to offer: thanks to technical and economic progress, offers have increasingly become better tailored to individual customer requirements. But this is a blessing and a curse at the same time. Too many options obviously make it difficult to make the right financial decisions.
However, the lack of financial education takes its revenge at the latest at retirement age. Benjamin Franklin already knew that "an investment in knowledge pays the best interest". How do you invest your money so that you still have enough to live in old age despite falling statutory pensions and the resulting pension gap? How do you avoid making the wrong investment that, in the worst case, would cause you to lose a large part of your savings? And what should you do so that the money parked in your account does not simply melt away due to inflation and the lack of interest on credit balances? These are all existentially important questions to which only very few people have an answer.
Strong demand, too little implementation
In spite of some tests and pilot projects, the subject of Finance has not been able to establish itself in German schools. One of the reasons for this is bound to be the great need for coordination required by incorporation in the curriculum. Education authorities, politicians, teachers and other stakeholders have to come together to define educational standards, compile teaching material and develop a further training concept for the teaching staff. But things are progressing: in some states, the first economic subjects have been adopted in recent years.
The effort is worth it according to financial experts. Limited financial knowledge usually leads consumers to act too cautiously and opt for "simple", supposedly safer financial products, such as fixed-interest investments, building loan contracts and property. Although other investments can earn a higher return, most private investors seem to shrink back from the large number of alternatives. US researchers assume that around 40 percent of the unequal wealth distribution in the USA is due to differences in financial education. Financial education always leads to higher standards of living and economic upswing - so it's high time to tackle the subject!
How to improve financial education
Financial education starts at an early age. If children regularly put some of their pocket money into the piggy bank, they understand early on what it means to save money. Financial knowledge can also be taught in a playful way and thus lay a foundation for later life. It also makes sense for parents to give their children a monthly pocket money from a certain age instead of paying for all purchases and hobbies completely - this way children can learn to use their money sensibly and not spend it all at once. Only those who are allowed to take responsibility for their own money can really practise managing money. The most important thing is to set a good example and be a financial role model.
But even those who have not yet received any financial education can do so at any time - it is never too late to learn. With a few tricks, you can quickly build up a basic financial knowledge:
Follow developments on the financial market.
Read, read, read - for example, the business section of the newspaper, online news, blogs or books on the subject.
Look up unfamiliar terms directly - this way you can gradually build up a solid financial vocabulary.
Find out about different investment options and insurance policies.
Get a trusted financial advisor on board to show you new options and analyse your financial situation with you.
Practice makes perfect! What seems like a closed book at first becomes more and more understandable the more you get to know the subject. Soon, investment strategy, investment funds, ROI & Co are no longer foreign words - and with a little professional help, nothing stands in the way of your own financial security. Basic financial knowledge and financial advice are not mutually exclusive, quite the opposite: a good financial advisor can build on a corresponding foundation, analyse one's own initial situation and individual wishes even better and act as a companion in the complex financial jungle.