Heinrich Fritzlar becomes new Chief Operating Officer (COO) of OVB Holding AG
| OVB Holding AG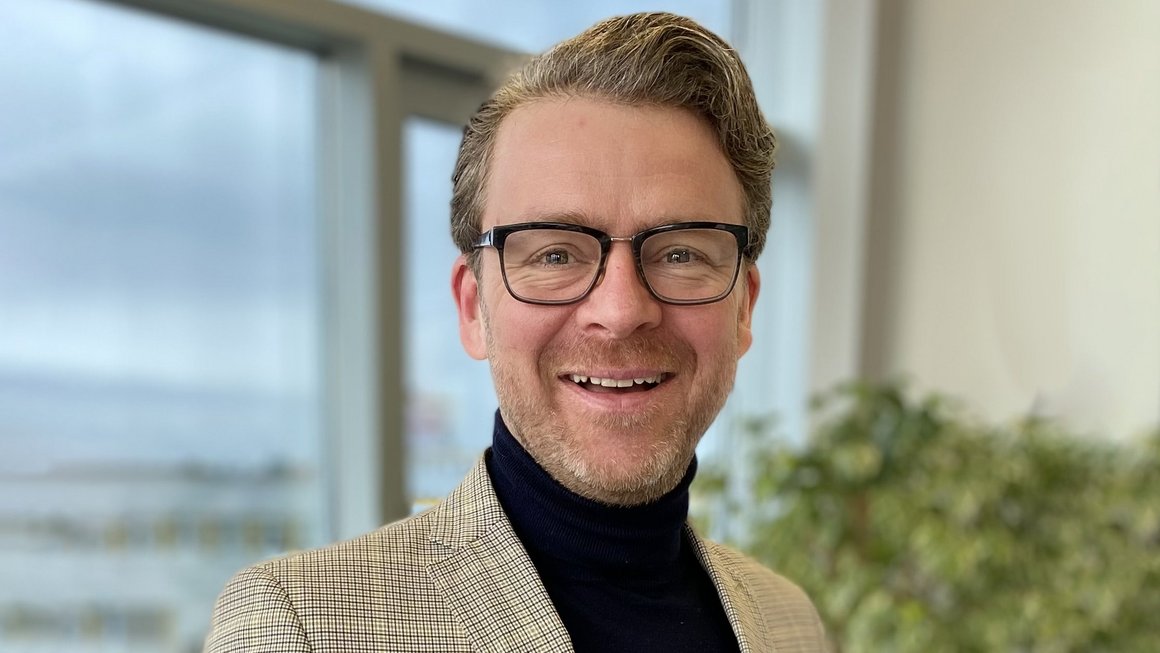 Appointed to the Executive Board with effect from 1 October 2022
The 49-year-old will be responsible for the areas of Group IT, IT security, process management and HR
Cologne, 30 June 2022. As at 1 October, Heinrich Fritzlar will take on the position of Chief Operating Officer of OVB Holding AG, rounding out the top management team of the international group headed by CEO Mario Freis and CFO Frank Burow.
"I am delighted that with Heinrich Fritzlar we have been able to gain a very experienced manager for the Executive Board of OVB Holding AG. OVB as a company will benefit from his wide range of skills. I wish him every success in his new role," says Michael Johnigk, Chairman of the Supervisory Board of OVB Holding AG.
Mario Freis, the company's CEO, adds: "Mr Fritzlar is a proven IT expert with a high level of expertise in IT project and implementation management and in the development of innovative application architecture. He also has extensive knowledge of sales-support IT applications. His international experience, including in Eastern Europe, will benefit OVB. We will work together well on the Executive Board team and continue to press ahead with the digital transformation and the company's growth together with him."
Fritzlar can draw on more than 20 years of experience in the fields of insurance and IT consulting. He is coming from Nürnberger Versicherungsgruppe, where he was most recently responsible for IT transformation as head of the application development division. After studying economics at the University of Göttingen, he started his career in 2001 at Hannover Rück. In 2006, he earned a post-graduate diploma in credit insurance from the University of East London. From 2007 to 2017, Fritzlar worked at Westernacher Business Management Consulting, Heidelberg, where he oversaw several international IT projects and moved up to the role of managing partner.
From 2017 to 2019, Fritzlar served as head of Business Solutions Finance and Insurance SAP Europe for Tata Consultancy Services (TCS), a global provider of IT services, consulting services and business solutions, and developed its business in Europe.
Heinrich Fritzlar comments: "I am very impressed by OVB's successful economic development, its strong focus on modern IT and its strategic international nature, all of which underpin my decision. I would like to contribute to further developing the Group. I am very much looking forward to my role and to working with my colleagues on the Executive Board and the entire team at OVB."
About the OVB Group
The OVB Group, with its holding company headquartered in Cologne, is one of Europe's leading financial advisory groups. Since being founded in 1970, OVB's business activities have focused on long-term, comprehensive and above all customer-oriented financial consulting for private households. OVB works with more than 100 high-performance providers and uses competitive products to serve its clients' individual needs, from subsistence and property/asset insurance to pensions and asset building and growth. OVB currently operates in 15 European countries. 5,613 full-time financial advisors support 4.18 million clients. In 2021, OVB Holding AG and its subsidiaries generated brokerage income of €320.7 million and EBIT of €21.8 million.
OVB Holding AG has been listed on the Frankfurt Stock Exchange (Prime Standard, ISIN DE0006286560) since July 2006.