OVB has commenced operations in Slovenia
| OVB Holding AG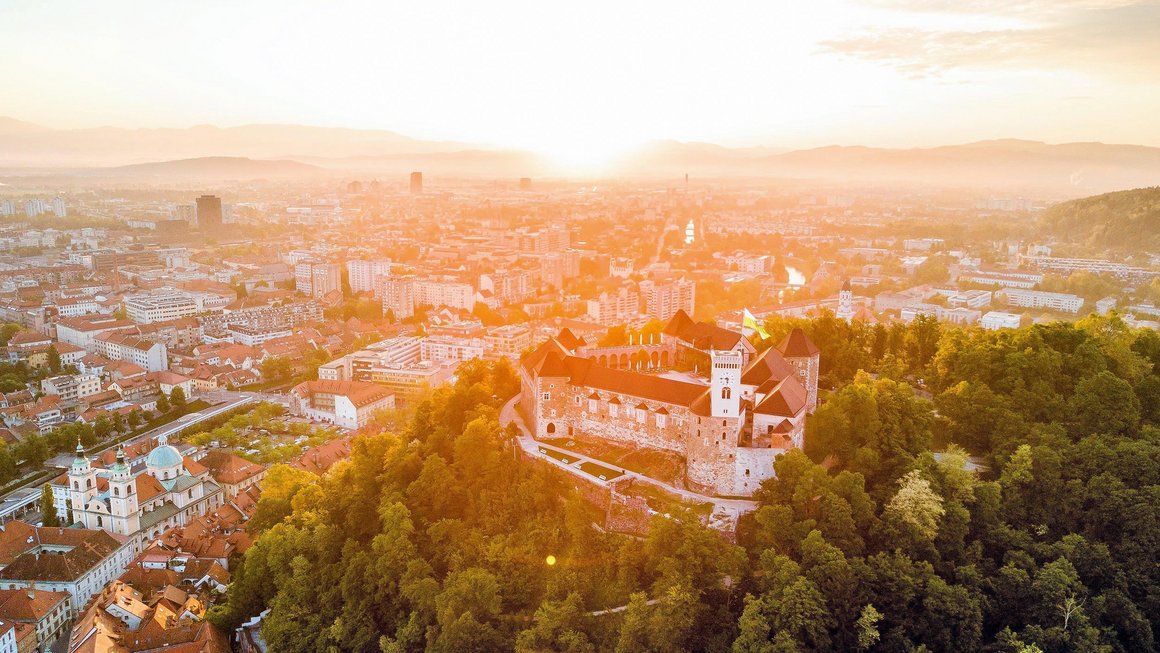 [Translate to english:]
Continuation of successful growth strategy
Slovenia as attractive market for financial services
Next expansion steps currently being planned
Cologne, 19 December 2022 OVB Holding AG, one of Europe's leading financial advisory groups headquartered in Cologne, has commenced operations in Slovenia via its subsidiary OVB Allfinanz SI, zavarovalno zastopniška družba, d.o.o. (short form: OVB Allfinanz SI d.o.o.).
The European financial advisory group thus continues its successful expansion into promising markets and is now active in 16 European countries. The Slovenian subsidiary, headquartered in the capital Ljubljana, was founded on 20 July 2022 with share capital of €500,000.
The company is headed by an experienced management team: Managing director Gregor Glazer has many years of professional experience in the financial services industry and excellent knowledge of the Slovenian market. As CEO, he will be responsible primarily for sales activities. Benedikt Fronc has already worked for the Group in various management roles for many years. Among other things, he was CEO of OVB Slovakia and also assisted projects at various Group companies throughout Europe. As CFO, Fronc will be in charge of administrative and back office functions in particular. From the beginning, OVB customers will be met with the offer of a high-performing pension provision from renowned OVB partners. The first product partners include Allianz Slovenija, the Slovenian branch of ARAG SE, Generali zavarovalnica d.d. and Merkur zavarovalnica d.d.
"OVB's entry into the Slovenian market was the next logical step in our expansion strategy," says Mario Freis, CEO of OVB Holding AG. "This market is also seeing great demand for pensions and financial provisions," Freis continues. "In geographic terms, the country also enjoys a central location between Austria, Hungary, Croatia and Italy, where we are already very successful. We are delighted that many of our outstanding financial consultants have expressed an interest in working in Slovenia and that we have recently generated our first sales in the market."
Potential future milestones in the OVB Group's expansion strategy are already being planned. Gaps on OVB's European map include Luxembourg, the Baltic states and Portugal. OVB is currently carefully considering an entry into these national markets.
About the OVB Group
The OVB Group, with its holding company headquartered in Cologne, is one of Europe's leading financial advisory groups. Since being founded in 1970, OVB's business activities have focused on long-term, comprehensive and above all customer-oriented financial consulting for private households. OVB works with more than 100 high-performance providers and uses competitive products to serve its clients' individual needs, from subsistence and property/asset insurance to pensions and asset building and growth. OVB currently operates in 16 European countries. 5,648 full-time financial consultants support 4.26 million clients. In 2021, OVB Holding AG and its subsidiaries generated brokerage income of €320.7 million and EBIT of €21.8 million.
OVB Holding AG has been listed on the Frankfurt Stock Exchange (Prime Standard, ISIN DE0006286560) since July 2006.
urter Wertpapierbörse (Prime Standard, ISIN DE0006286560) notiert.