»YO(U)nited we care« – Together we strengthen children and their families in Madagascar
| OVB-Hilfswerk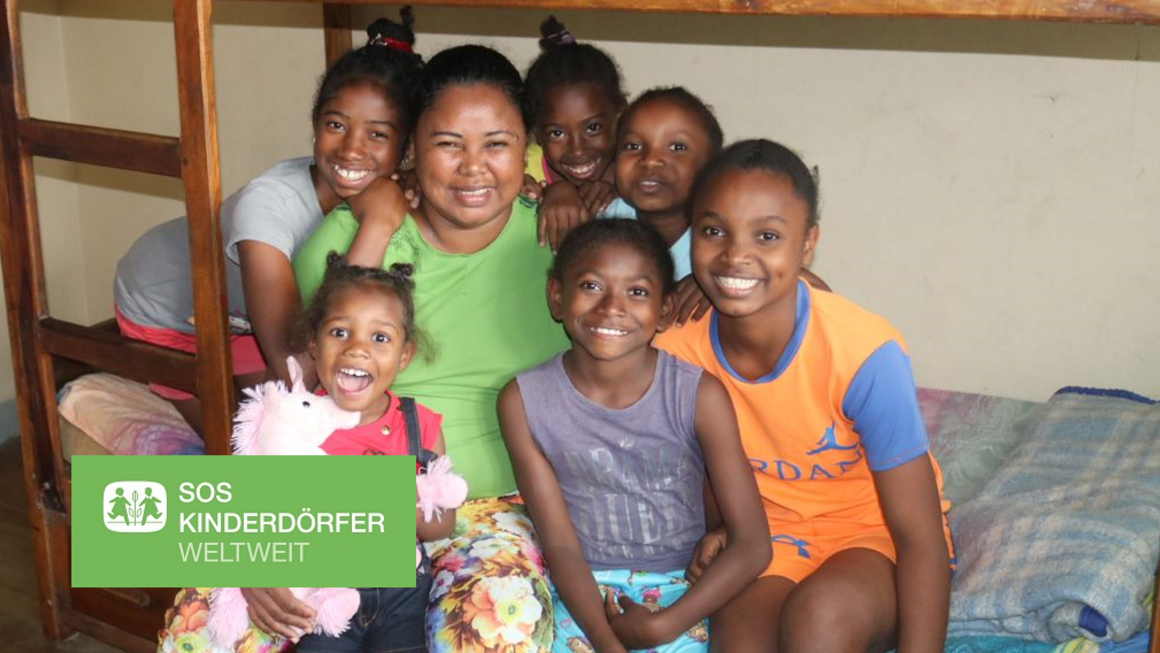 Cologne 22 December 2021. In the context of the OVB European Meeting »YO(U)nited« on 11 December, an OVB charity fundraising campaign took place for the first time. The aim was to raise funds for the continuation of a current project of SOS Children's Villages worldwide on Madagascar in cooperation with OVB Holding AG.
Under the slogan »YO(U)nited we care«, a project is being supported in the Madagascan city of Toamasina, a region that has suffered particularly badly from the consequences of drought, crop failures and the Corona pandemic. 50 children and their families are supported with both immediate aid and long-term measures.
Immediate help, e.g. providing the children with food, clean drinking water and medicine, as well as trauma-psychological support for the children is the aim of the project. Children who have become orphans are quickly integrated into support systems. It is ensured that all protégés continue to attend school. In the long term, the children are to be returned to their families. Individual assistance plans are developed to enable the parents to generate their own income again.
Numerous participants in the OVB Europe Meeting from all over Europe, the host OVB Holding AG and the OVB Hilfswerk Menschen in Not e. V. donated so that in the end a total of 100,000 euros was raised for the good cause.
This means that the »YO(U)nited we care« project in Toamasina can be continued and the urgently needed aid can probably be extended to other locations in Madagascar.
Francois Lepetit, Head of SOS Children's Villages Madagascar, thanks all supporters: »Wow! 100,000 euros is incredible! On behalf of the staff and members of SOS Children's Villages Madagascar, we would like to thank OVB for their generosity. It is a heartwarming feeling that people so far away feel connected to our cause. The hope you have given is our Christmas gift. OVB is now part of the Malagasy SOS family and we wish for your visit to continue building the world all together. Thank you!«
If you would also like to support the project in Madagascar with a donation, you can do so directly via the SOS Children's Villages Worldwide donation website
https://www.meine-spendenaktion.de/aktion/yo-u-nited-we-care